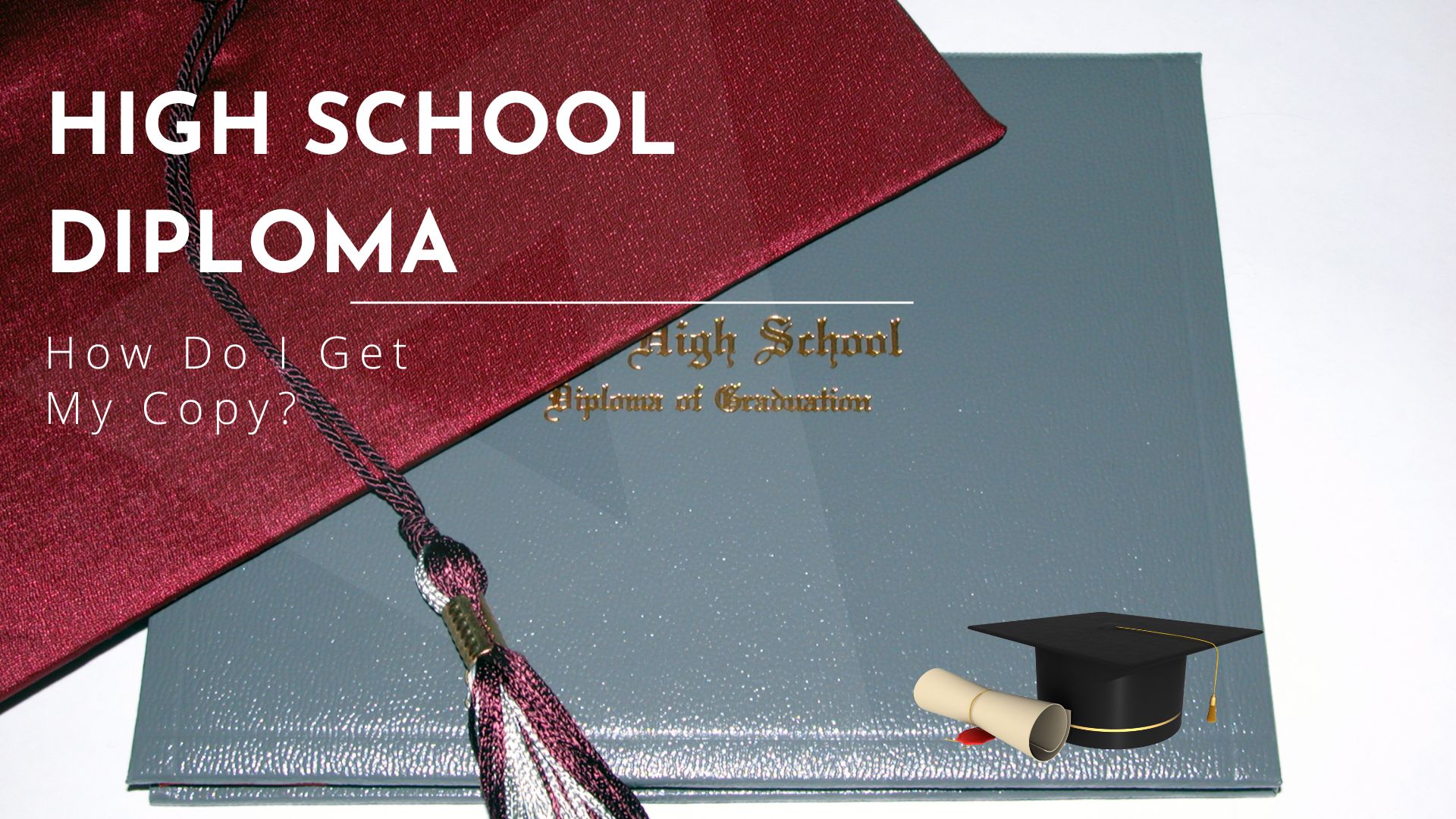 Have you recently lost your high school diploma and are concerned about how do I get a copy of my high school diploma? Well, you are not the only one and there are many people around that are trying to find a way out of this confusion.
You could require your high school diploma to apply for a job or a college. Still, given you lost it, you don't have the original copy. That said, whether you graduated from high school recently or many years ago, we will lead you through every step you must take to obtain a high school diploma copy.
Still, before going any further in the same regard, let's first find out why one needs a high school diploma copy first.
Key Reasons to Have a High School Diploma!
A high school diploma serves as evidence that you completed high school and, hopefully, that you are equipped with all the necessary qualifications and abilities.
On your diploma, you can see where you went to the school when you graduated, and any distinctions or prizes you have received.
Many places may want a copy of your high school diploma to confirm that you possess the knowledge and abilities required to do specific tasks or continue your education.
A copy of your high school diploma may be required by some colleges and technical schools in order to confirm that you meet the educational criteria of the institution. Most institutions only need a transcript, but some might also want a copy of your diploma.
Since they won't be meeting you in person and need to be sure you are qualified, online colleges are frequently more likely to request your diploma. However, each college determines what they expect in their application.
Some persons might only need a high school diploma for their own personal use or to show to their family and friends.
After graduating from high school, it's typical for graduates to obtain a duplicate of their diploma. However, you might not have gotten one or you might have lost it for some other reason.
So, in case you are troubled with this 'how do i get a copy of my high school diploma' thought, here are your available options. Find out how to apply for and earn your high school diploma by following the instructions for the one that most accurately fits your situation.
Scenario 1 – You know how to connect with your high school!
If you know how to reach your high school via phone, email or other modes, they should be able to give you a copy of your diploma.
Initially, get in touch with your school and inquire about obtaining a copy of your high school diploma. If you're unsure who to contact, the school's main office should be able to point you in the right direction.
After contacting your institution, obtaining a copy of your diploma is typically rather simple. It can be necessary to establish your identity with a copy of your ID, your date of birth, or your social security number.
Moreover, you could be required to pay a nominal price for a copy of your high school diploma, depending on the respective high school's policy.
Getting the required answer to your how do I get a copy of my high school diploma-related question gets easier in this case scenario. Moreover, your school probably has a website, an email address, a phone number, and a physical address, among other ways to get in touch. If you can't get in touch with your institution, you might need to explore another way to get your diploma.
Scenario 2 – Your school may not be reachable or may have already closed
The best place to start in this case is often your previous school district or the education department for the state where your high school is or was located.
Public high school alumni should get in touch with the district office of the district that their school formerly belonged to.
Search "school district [your school's district number] [state you live in]" to get the contact information for your district
A district phone number and email address should be included in the results. You can look up your school district on the website of the National Center for Education Statistics.
The next step is to get in touch with the district and let them know about your query regarding how do I get a copy of my high school diploma'. Every high school that was a member of the district should still have student records, and they should be able to give you a copy of your diploma.
Contact the Department of Education in your state if you can't discover your school's district, if it's no longer in existence, or if you went to a private school.
The Department of Education probably has information on your present and previous high schools, and they should be able to put you in touch with someone who can help you acquire your diploma. Don't forget to tell them your name, the name of your high school, where it was located, and the year you graduated.
You may look up the data and contact details for your private high school on the National Center for Education Statistics page for private schools.
Why do you Need to Seal the High School Diploma?
Now, as you have the solution to the 'how do i get a copy of my high school diploma' related concern, it's time now to choose the right way to share it with your employers. There are situations when a school or business might ask you to deliver a sealed copy of your diploma. Moreover, the school may place your diploma inside an envelope that comes along with your school's seal or stamp.
Also, before delivering a copy, ensure you don't open the envelope it came in! The authorities won't regard the diploma anymore as it might not meet the demands of the college or the company.
The degree will appear precisely the same whether the authorities have put a seal or not. To guarantee authenticity and guard against manipulation, authorities seal diplomas most of the time. Usually, organizations put forward the same demands beforehand.
Please make sure you specify the requirement of a seal on the diploma copy. Although there might be an extra charge, your institution has typically no trouble sealing your diploma.
What if You Can't Obtain your High School Diploma Quickly?
If you have tried the above-mentioned methods and are still unable to find the desired answer to how do I get a copy of my high school diploma-related concern, there are other alternatives in place.
Ordering a copy of a high school diploma from sources like DiplomaPrints.com is one way to receive a new high school certificate quickly. For a fair price, we provide high-quality documents that can readily replace your original diploma.
Moreover, we print the replacement high school diplomas on premium paper to look just like authentic diplomas. Additionally, you may change every piece of information on the diploma so that it accurately reflects your accomplishments and resembles the real thing.
Conclusion
The authorities may ask you to submit a copy of your high school diploma when applying for specific employment or educational institutions as proof that you have completed high school. While contacting the high school may take some good time, connecting with us at DiplomaPrints.com will offer some swift solutions to your concern in no time.